posted 8 years ago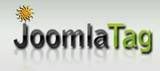 Guys,
I would like to share with you a web development tool that you can use in web designing.
You might be interested to use it or try it.
The Easy Installer from Joomlatag is a "Point and Click" component that allows you to install and manage add-ons and templates on your Joomla site. It comes with over 4000 thousand add-ons and templates. All you have to do is install a copy of the Easy Installer and update the add-on list from our server and you are ready to start installing and managing your Joomla site. You can search by name or by a keyword or simple browse the add-on list to locate what you want to install.
You can download a fully functional copy of the Easy Installer component and use it for FREE to have a taste of the great time saving features.
Check the website www.joomlatag.com for more info.