Which architecture for my working process?
posted 7 years ago
Hello,
first sorry for my approximative english, i'm french ;)
I would like create a working process client-server with a client launch from a navigator.
The client have to display datas and send some ones to the server which process them and return sometimes an answer. Besides the server can send datas to the client without any action of the client.
The interface of the client have to be an
applet
to be able to have some tabs and to use lots of hots key. This interface is made up of different parts (Frame for example) and wich part could have link, table, list.
The data to be send are sometimes only few id and other times a table made up of hundred of cells
, and the same datas could be receive from tje server.
For example, we can have a table (120*8 for example) stored in the server, send to the client. The client modified some datas of this table and send the modified data to the server which process this one. For a same Frame, all those tables get the same number of columns but potentially different number of lines.
To give you a better idea of what I want, I have already seen on the web some working process which seems match what I want. Some online poker games in
java
get a structure close to the mine :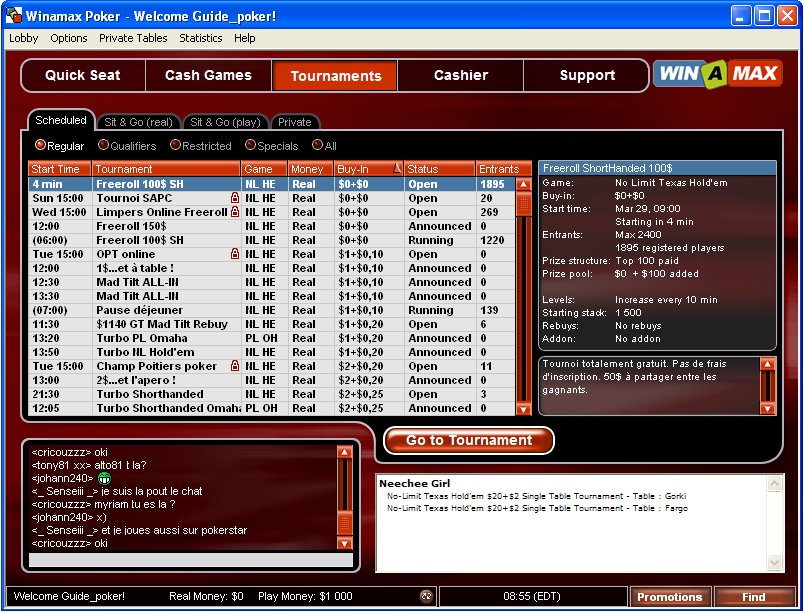 Those poker games are launched from internet with any installation (except java lol).
For the moment I have seen two structures :
1) The first is a classic client server integrated to the navigator using
jsp
pages for the view and
servlet
for the controller (model MVC) and this controler communicate with services of the server by using STRUT.
2) The other one is to use the structure applet-server RMI.
The first one seems to be easier to develop but to transfer a table for example, I have to make lots of getParameter(), no??
The second one permits to transfer easily object but get a structure more heavy, so what will be the performance of this working process. And if i have several users connected, is it me who I have to manage wich datas have to be send to a client, or is it as for servlet, it's tha api wich manage the different event of each client.
What do you think about those structures? Have you others structure to suggest me?
To try to sum up what I want, there is the fonctionnality of each part of the process :
The client : display table and other component, modified table , send table, ask to the server to execute some actions and get the result.
The server : read and store xml files in a the memory, communicate with others servers, get back tables from the client, execute different process, send some results to the client, could send datas to the client without any action of this one
I hope that someone will be able to help me because I try to choose a structure for a while without success.
Thank you