posted 6 years ago
Hi All,
I need to display my data using <sjg:grid tag in struts2jquery.
I want to pass the list of data bean from action class to
jsp
page and render grid. My code is like below.
in the jsp
But it is not rendering the table. please let me know where i am doing wrong.
Thanks
Peter
posted 6 years ago
please read the
grid docs in the wiki
.
for the grid you need a JSON Action which provides the data for the grid.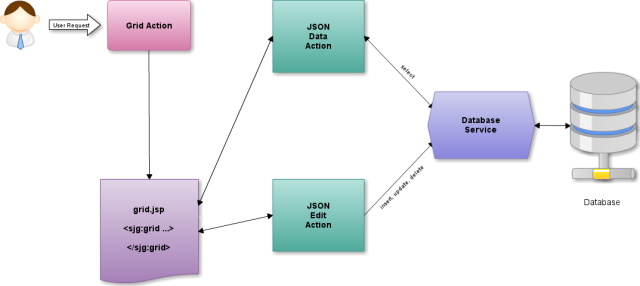 Johannes