posted 4 years ago
I've done diagramming a lot in design docs but I only mostly use the Lifeline image. And usually, the interface and the name of the implementing class is represented there. I may have used the Entity diagram to represent a data store.
So, I wanted now to make it right, and confirm that I'm using the right representations all my life... UML 2.0, when do you use these other lifeline types...?
Lifelines (mostly rectangles):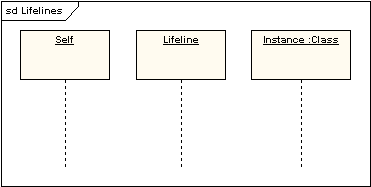 Boundary, Control, Entity: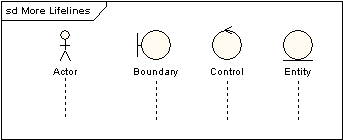 SCJP/OCPJP 6 | SCWCD/OCPJWCD 5 | OCMJEA in progress...