posted 3 years ago
After some fiddling, I have the visual format that I want for my dialog, but I would get some help to understand why I had to do what it did.
First, I had to set the
scrollHeight
for the
dataTable
to
25%
to get have the whole scrollable table contained in the dialog. Why
25%
? What is that relative to?
Second, I had to use the
!important
declaration for the width and height of the dialog to get the sizing to take. Is that normal with PrimeFaces when styling using a CSS class?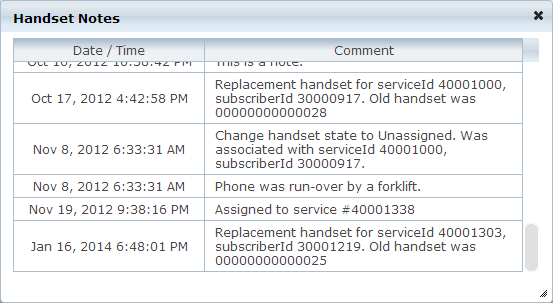 posted 3 years ago
So I figured-out that 25 is not a magic number, and that 25% only works when the datatable has a certain number of rows. I have a solution now that works with datatables of varying lengths. I still wonder if using the !important declaration is actually necessary (or proper), but I do seem to need it with the way I am doing things.