posted 1 year ago
i want to find a site to make exercise with sed .I have look inside
http://regexone.com/
similar too but i didnt managed to find.Did you know site like this or similar?thanks
posted 1 year ago
I would recommend that you setup a PC or VM with Linux and try
sed
and other command from the shell.
If that is not an option, then you could use something like
UNIX TERMINAL ONLINE
.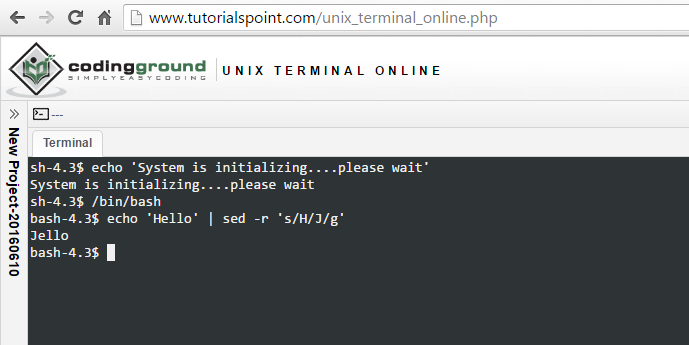 author
Sheriff
Posts: 23295
posted 1 year ago
Also, I would recommend using a book, website, or tutorial that is dedicated to sed. The sed program may support regular expressions, but it is a different kind of regular expression that you are probably use to (assuming
Java
regex).
Henry